HOW TO USE BATTERY QR DECODER?
At present, due to the malicious fraudulent behavior of some suppliers, many people are troubled by the classification of battery cell grades. Now, I share the following method so that you can test whether your battery is qualified or not.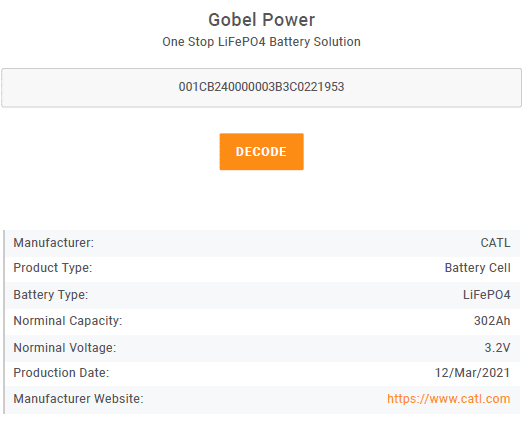 1. Where to Find QR Code?
All brand new LiFePO4 cells have a metal QR Code (Data Matrix) on the cell body somewhere around poles.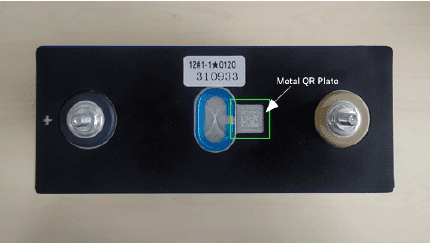 Metal QR Plate of CATL 302Ah Cell
2. How to Type QR Code
There are codes on the metal QR plate. Valid code has to be 24 bits (or 19 bits for recycled cells), which is usually splinted into two parts. These two parts have to be combined in the right order. Some cells may have other letters which are not a part of the code, these letters should be ignored. For example: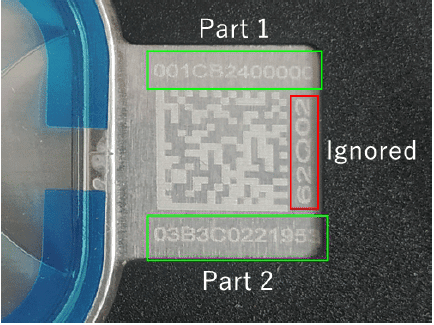 Code of CATL 302Ah Cell: Combine part 1 (001cb2400000) and part 2 (03b3c0221953) to get 24 bits code001cb240000003b3c0221953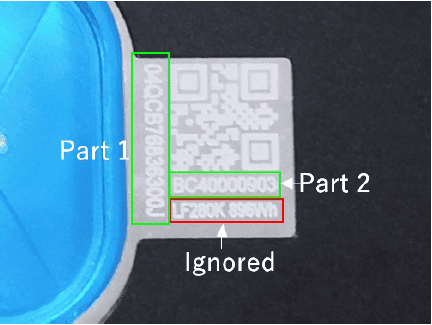 Code of EVE 280K Cells: Combine part 1 (04qcb76836300j) and part 2 (bc40000903) to get 24 bits code04qcb76836300jbc40000903
3. What Cells Are Supported
The decoder algorithm is based on "Battery Coding Standards" issued by China government. Any codes following this standard can be decoded by Gobel Power Battery QR Decoder, such as LiFePO4, Ternary, LTO cells, modules, and packs.
By now, all codes' production date, product type, battery type, and voltage (cells only) information can be decoded. Manufacturer, capacity, and voltage information of EVE cells and some CATL cells can be decoded.
The above is about how to use BATTERY QR DECODER, I hope it can solve your troubles and doubts.
GOBLE aims to provide the most cost-effective and authentic battery products. If you have any questions, you can consult us at any time, we are always at your service